January 6, 2016
One of the best aspects of becoming a nurse is that you have a wide range of careers to choose from. Travel nursing is among the one-of-a-kind opportunities available to nurses who are open to changing schedules and environments and a career filled with new experiences. This role also enables people to see the world and grow in a unique way.
The job of a traveling nurse involves a specific lifestyle and set of skills, and if you're thinking about taking your career in this direction, there are certain steps you should take to properly prepare yourself. Use these five tips as you get ready to make the transition to a travel nurse position.
1. Choose your staffing company carefully
If you do your research, you'll find that there's a large number of staffing companies to choose from. Use the Internet and nursing journals to narrow down your search and learn more about what each of your options offers. NurseZone advised comparing everything from pay rates and benefits to the range of opportunities they have available for travel nurses. It's often a good sign if the company offers a wide variety of travel nursing jobs, as you may want to explore different destinations and care settings down the road. Don't underestimate the value of reviews and recommendations from nurses who have been in your shoes. Look online and ask nurses at your local health organizations for suggestions.
2. Figure out where you want to go
If you have specific destinations you want to travel to, or ones that you want to avoid, note these, as this will play a role in finding the right staffing company and specific assignments. Remember that the location of your assignments may impact the type of care setting you'll be working in and the skills that are expected of you.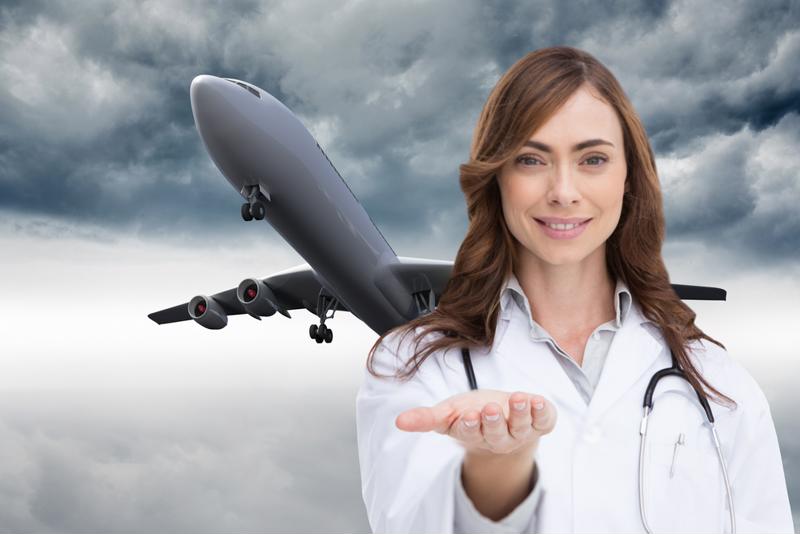 3. Keep necessary certifications up to date
Make sure that your basic certifications are up to date, such as Basic Life Support and Advanced Cardiovascular Life Support certifications. Your medical records portfolio should also consist of your most recent immunizations and tuberculosis skin tests. Nurse Journal also suggested receiving certifications in any specialty areas of expertise you have, as these may increase your chances of getting assignments to popular destinations.
4. Prepare for your interview
You'll be assigned a personal recruiter once your reference request forms and application are processed. Share all of your assignment preferences with your recruiter, who will help you find the opportunity that's best for you. Once you've found one, you'll most likely have an interview with the nursing manager of that facility. Make sure that you're properly prepared, not only to show the interviewer you're a promising candidate, but to be certain that this opportunity is what you're looking for.
"When you and your recruiter have agreed on an assignment, prepare for a telephone interview with the potential employer," Kathleen Ray, R.N., a medical-surgical traveling nurse, told TravelNursing.com. "Ask questions about nurse-patient ratios, type of care delivery system, scheduling and floating policies, and specify in advance should you need particular days off."
5. Leave your current job on good terms
If you're currently working as a nurse, it's important to remember that you may need to return to your job in the future. You may end up learning that you really enjoy your role as a travel nurse, but even so, you could decide that you want to take a break. Nurse Journal pointed out that because of this possibility, you should avoid burning any bridges and do your best to leave open the possibility of returning to your place of employment.