September 27, 2016
As a nurse, you encounter a diverse cast of patients, each with his or her own concerns and fears. There is lots of information available about personal health, and different patients will have unique stances and beliefs about certain treatments and types of care. As such, your nursing skills must include the patience and nuance to talk with individuals to create dialogue and build mutual understanding.
Immunizations may be met with a number of questions or hesitation, especially when it comes to parents and vaccines for children. This can be a difficult challenge for nurses, but is also an opportunity to educate and offer support. Even for patients with strong opinions about vaccinations, you can apply your nursing skills to make a positive difference.
Listen to your patients
The first step toward an honest, constructive conversation with anyone worried or unsure about vaccinations is to be a good listener. According to the Centers for Disease Control and Prevention, roughly 95 percent of children in the U.S. are vaccinated against diseases such as measles, mumps and rubella by the time they reach kindergarten. This rate isn't consistent around the country, however, and does suggest that a sizeable portion of families in the U.S. aren't seeking out or are unable to receive immunizations. For that reason, nurses should be prepared to receive patients who are skeptical of vaccinations.
Vaccines for children can be especially important, but families may have different concerns or beliefs. Your nursing skills must include an open mind and the ability to build a constructive conversation. Being either dismissive or too timid may make it impossible to get this ball rolling.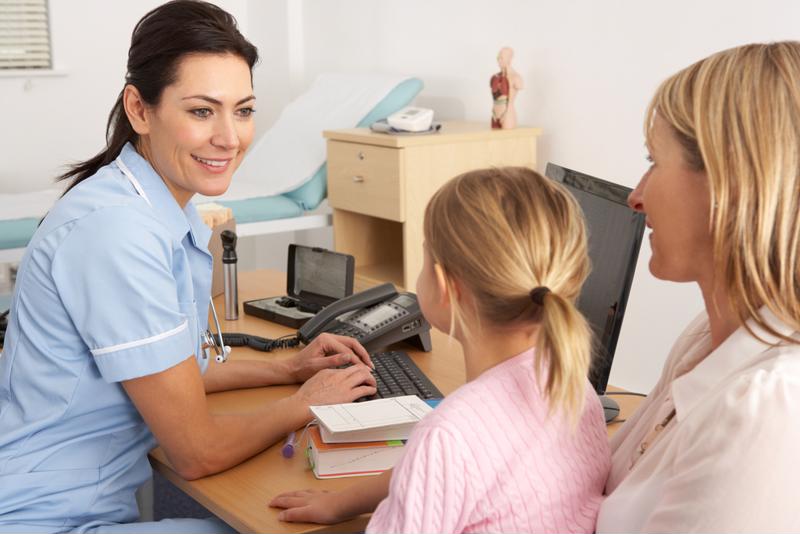 Do your research
The Immunization Action Coalition reported that one of the best ways nurses can promote strong conversation among patients is to learn more about the different vaccinations offered. In this way, nurses can answer questions and quell any fears or anxieties. Richer, deeper understanding among nurses can be critical in yielding patient education that leads to a positive change.
When it comes to vaccines for children, being able to explain to parents the specific risks to young people is especially crucial. A classmate may be susceptible to a disease, for example, and nurses who can calmly articulate the implications of this scenario may be more successful in promoting immunization among families. Part of mastering this nursing skill is to combine a strong working knowledge of vaccines with the thoughtful patience that facilitates real conversation.
Understand the barriers to vaccination
Beyond specific beliefs or concerns over safety, there can be other things that impede patients from getting vaccinated. Lower-income families are less likely to have access to high-quality healthcare or adequate education, and this extends to immunizations. Nurses treating these individuals may need to spend time discussing options for vaccination and their importance.
Scheduling and following up are simpler, but still valid barriers that limit vaccination. Online tools and improved communication can not only help patients select an appointment, but also ensure patients know about second shots and other steps.